Dear NACAR Members and Friends,
With the desire to keep you informed and to enlist your assistance as necessary, the NACAR Board of Directors will share periodic updates on the activities of the Board and Board committees, including highlights of our bi-monthly Board Meetings.
NACAR Updates as of May 14, 2018
NACAR is seeking a qualified consultant to conduct communications and membership engagement audit of all aspects, including software that impact NACAR's ability to communicate and engage current and prospective members. Please share this Request for Proposal with consultant you may know. The deadline for responses is June 15, 2018. You may download the Request for Proposal here .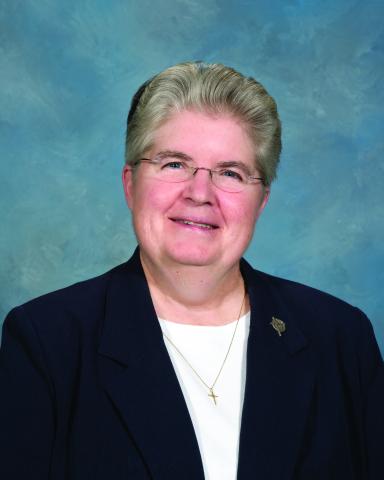 The NACAR Board of Directors congratulates Sr. Carol Zinn, SSJ in her new role as Executive Director of LCWR.
Jeanne Connolly and Mark Piper had wonderful conversations with Religious Formation Conference staff, Sr. Ellen Dauwer, SSC and Ryan Hoffmann on Wednesday, May 9. Look for more information about opportunities for collaboration in the months ahead. Jeanne and Mark also had a delightful meeting with Nick Schafer, Executive Director for Communicators for Women Religious. In addition, to lending support Request for Proposal for a Communications and Membership Engagement Audit, they explored other opportunities for CWR and NACAR to work together.
Highlights from NACAR Board of Director's Meeting
The NACAR Board of Director's met by Zoom on Tuesday, May 8, 2018. The meeting opened with prayer offered by Associate Ann Gotfryd and a brief check in. We approved the minutes from the in-person Board meeting held March 8-10, 2018, in Racine, WI., Associate Mark Piper reviewed the financial statements for March.
Committee reports were received – highlights include the continued work to solidify a relationship with Dayton Universities Virtual Learning for Catholic Faith Formation (VLCFF) program. This relationship will be finalized if NACAR is successful in obtaining a grant to support. Grant support will allow NACAR to offer VLCFF programs to NACAR members at a discount. We should know if we receive the grant by the end of May. Creative conversations continue to be popular. Thirty-nine people are registered for the Leadership Retreat May 21-24.
The Board reviewed and accepted a letter of understanding between NACAR and the Passionate Community for the use of St. Vincent Strambi Passionist Community (5417 So Cornell Ave, Chicago IL 60615) at the corporate address for NACAR. The Member Relations office will continue to be maintained in Cincinnatti.
Marketing and Membership committee shared plans for participation as an exhibitor at the LCWR Assembly in August and as a "virtual" exhibitor at the Communicators for Women Religious conference in October
The Board reviewed and approved the grant funded Request for Proposal for a Communication and Membership Engagement Audit.
Board discussed the documents the fund development consultants will need to help develop a legacy/endowment fund development plan
Policy and Procedure Handbook near completion. A few policies are still needed from different board members.

Associate Terri Butel with others in her geographic area to complete formation of new Regional Group.
Next Board by Zoom – Tuesday, July 10, 2018 Noon – Eastern, 11:00 AM Central